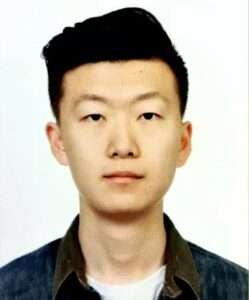 Shiqi Ma was born in ShaanXi, China, in 1993, and received his B.S. degree in Electrical Engineering and Automation from Northwestern Polytechnical University in 2015. He received his first M.S. degrees in Computer Control Engineering from University of Technology Sydney in 2017, and his second M.S. degrees in Microwave Engineering from Beijing Institute of Technology in 2018. Then he worked at Ferdinand-Braun-Institute, Germany mainly focusing on integrated power sensor design and large signal characterization until 2021. He is currently persuing a PhD degree at the electrical engineering department of UCLouvain.

Research Projects
Modelling and fabrication of silicon-filled waveguide component using DRIE(Deep reactive ion etching)

On-wafer RF & mm-wave measurements
Study on monolithic integration of GaAs Schottky diodes on silicon for THz application
Publications
Conference Proceedings
Ma, S., Krozer, V., & Heinrich, W. (2020, November), "Design of an Embedded Broadband Thermoelectric Power Sensor in the InP DHBT Process", In 7th International Electronic Conference on Sensors and Applications (ECSA-7), doi.

Ma, S., Wang, X., Gao, H., Zhang, M., & Liu, C. (2017, December), "A Wideband Double-Layer E-shaped Microstrip Antenna", in 2017 International Conference on Computer Systems, Electronics and Control (ICCSEC) (pp. 1667-1670). IEEE, doi.
Journal Papers
Zhang, M., Wang, X., Yuan, X., Gao, H., & Ma, S. (2019), "A 340-GHz thin film polarisation converter", International Journal of Electronics, 106(4), 634-647, doi

Li, Y., Liu, Y., Zhu, J., Ma, S., Niu, Z., & Guo, R. (2018), "Spatio-Temporal Road Scene Reconstruction using Superpixel Markov Random Field", doi.