The UCL IEEE Student Branch is glad to invite you to the following lecture :
"GNSS: From Telecommunication Signals to Satellites"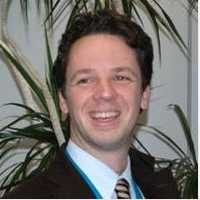 given by Xavier Maufroid, who works in the field of satellite telecommunications and is project manager for the Global Navigation Satellite System (GNSS) project at the European Commission. After a brief presentation of his career, the speaker will present his current work within GNSS. Future perspectives in the field of satellite communications and aerospace engineering will also be discussed.

The event will be held on Friday November 23rd at 1:00 pm in the BARB01 auditorium. Sandwiches and beverages will be offered by the Student Branch to those who attend the talk. Registration is free but mandatory in order to receive a sandwich, please sign up at the bottom of this page.
Biography: Xavier Maufroid received his electrical engineering degree from UCL in 2000. After a second master in space engineering at ISAE-SUPAERO, he successively worked for Alcatel ETCA, the European Space Agency and Newtec Cy. He has now been working at the European Commission for almost 10 years as project manager in the framework of GNSS : Global Navigation Satellite System (including for instance the satellite Galileo).