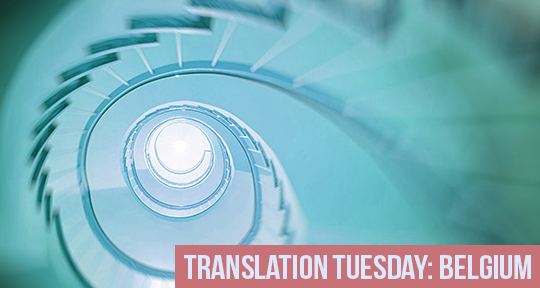 Translation Tuesday: Two Poems by Véronique Bergen
In our first Translation Tuesday feature for the new year, revel in two outrightly explosive and psychedelic poems by the Belgian poet, novelist, and philosopher Véronique Bergen. "I petal blue," is how Bergen begins one of these poems and it is in this frenzied flowering of one's subjectivity that we meet the speaker in their radiant and radical metamorphosis. Following her own warped and dynamic syntax, Bergen's poems lay bare an "orgy of guns": she construes a poetic world that riots our senses and, in her turbulent re-contextualisation of the technologies that engender this anarchy, refracts a history of global violence. Always, they combust with a frank and freakish sexuality. Translated by our very own Editor-at-Large for Romania and Moldova, MARGENTO brings to our readers the spectrum of technicolour brilliance and virtuosic world-building that is Bergen's verse.
[…]
Véronique Bergen was born in Brussels where she lives to this day. She is a writer, poet, philosopher, member of the Academy of French Literature (Belgium). Among her latest publications are: the essay collections Martha Argerich, L'Art des passages (Ed. Samsa) and Portier de nuit Liliana Cavani (Les Impressions nouvelles); works of fiction Ludisme précédé de Gainsbourg et Bambou (Le Cormier) and Icône H., Hélène de Troie (Onlit); and the poetry collection Alphabets des loups (Le Cormier).
MARGENTO (Chris Tănăsescu) is a poet, academic, and performer. He is currently working—together with John Taylor—on a computationally assembled Belgian poetry anthology. MARGENTO is Asymptote's Romania & Moldova Editor-at-Large. 
See also a previous installment (from the forthcoming anthology) here / Voir aussi un épisode précédent (de l'anthologie à venir) ici.