le 6 février, 2020 – hall du Collège Erasme
Labo: Le Numérique – Ouverture

Nous vivons à l'ère numérique et tout est façonné par le numérique. Cet aspect est indispensable à notre recherche, à notre éducation et à la vie contemporaine en général : il fait partie de tout et il engloutit tout. Le Digital Lab / LLN (Labo: Le Numérique) est l'endroit parfait pour expérimenter, apprendre, échanger des idées, travailler et s'amuser avec le numérique, tout d'un coup.
Avez-vous un projet de recherche ou un travail de cours impliquant un aspect numérique pour lequel vous ne pouvez pas trouver la solution adéquate ? Nous vous invitons au Digital Lab / LLN pour voir quelles idées nous avons.
Venez nous rejoindre ce jeudi, le 6 février, à 15h00, dans le hall du Collège Erasme pour l'ouverture officielle du Digital Lab / LLN. De la pizza vous sera offerte !
L'équipe de la Chaire Altissia
Opening of the Digital Lab
We live in the digital age and everything is informed by the digital. The digital is indispensable to our research, education, and lives in general: it is a part of everything and it engulfs everything. The Digital Lab / LLN (Labo: Le Numerique) will be a place to experiment, learn, exchange ideas, work, and have fun with the digital.
You have a research project or class assignment involving the digital that you can't figure out? You will want to stop by the Digital Lab / LLN to pick our brains.
Come join us this Thursday 3 pm in the lobby of College Erasme for the official opening of the Digital Lab / LLN.
Free Pizza!
Altissia Chair's Team
——————–
November 25, 2019 – Aula Magna, Foyer Royal
INAUGURATION OF THE ALTISSIA CHAIR IN DIGITAL CULTURES AND ETHICS
Keynote speakers: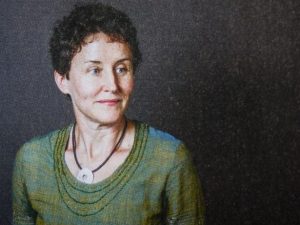 Antoinette Rouvroy – Uni­ver­si­ty of Na­mur, Bel­gi­um
Re­se­arch as­so­cia­te at the Bel­gi­an Na­tio­nal Fund for Sci­en­ti­fic Re­se­arch (FNRS) and se­ni­or re­se­ar­cher at the Re­se­arch Cent­re In­for­ma­ti­on, Law and So­cie­ty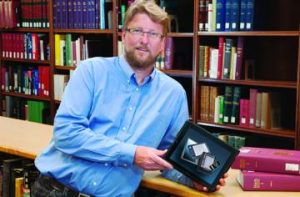 Ray Siemens – University of Victoria, Canada
Distinguished Professor of English, and Canada Research Chair in Humanities Computing (2004-2015), founder and director of the Digital Humanities Summer Institute (DHSI).
***
PROGRAM
1:50 PM Welcome remarks: Cédrick Fairon, Dean of FIAL
2:00 PM Welcome remarks: Marco Cavalieri, President of INCAL
2:15 PM Keynote Lecture 1: Antoinette Rouvroy: « La gouvernementalité algorithmique: une symptomatologie du contemporain »
3:00 PM Round table: « DH in Benelux and Beyond »
4:00 PM Coffee Break
4:15 PM Keynote Lecture 2: Ray Siemens: "The Digital Humanities and Open, Social Scholarship"
5:00 PM Altissia Chair Lecture: Chris Tanasescu: "DH@UCL Networks of Networks"
5:25 PM Concluding remarks: Nicholas-Louis Boël (CEO – Altissia)
5:30 PM Cocktail party (Louvain House, Lounge)