Friday 21 October 2022, Université de Liège – Bâtiment L5 (Rue de Pitteurs, 18)
Thank you to everyone who participated in Linguists' Day 2022 on Friday, October 21!
Thanks to the Liège team in charge of the organization!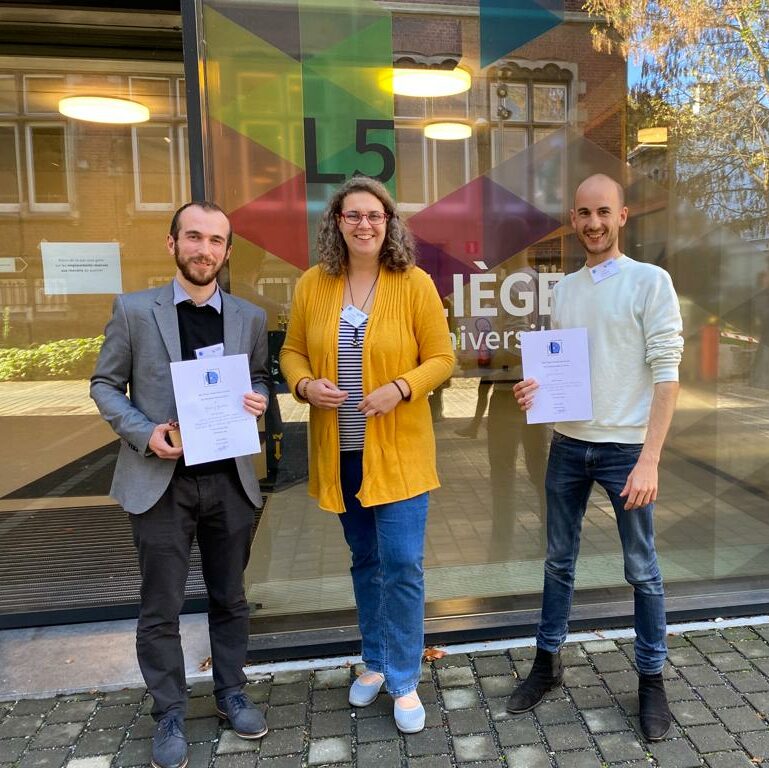 This Linguistics Day was the occasion to hear many papers from young and not so young researchers, all of very high level. Among the many excellent candidates for this year's CBL-BKL prize, the jury had to make the difficult choice to award an ex-aequo prize to
Jérémy Genette (UAntwerp), "Where to measure within vowels? Comparison and evaluation of acoustic techniques for the selection of measurement points"
and
Joren Somers (UGent), "Word order distributions within alternating Dat-Nom / Nom-Dat constructions in German and Icelandic"

Congratulations to the winners!
Organizers:
Marie Steffens
Nicolas Mazziotta
Esther Baiwir
Julien Perrez
Laurent Rasier
An Van Linden
Stéphane Polis
Dominique Longrée
Léonore Dubru
Nicolas Gregov