Cell segmentation in mice embryos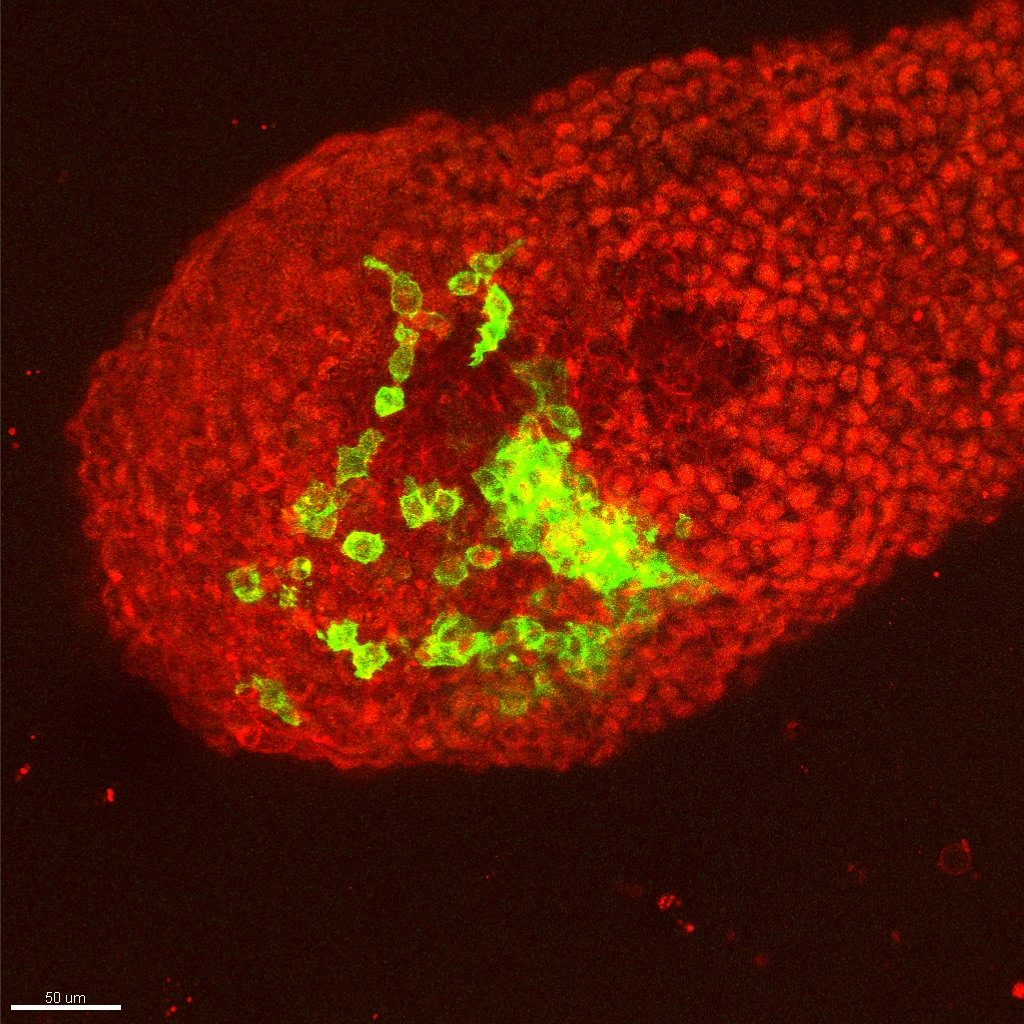 This page gives access to the mice embryo dataset for cell segmentation and tracking. Ground-truth data are also provided.
This dataset is available for non-commercial research in video signal processing only. We kindly ask you to cite the paper [1] when using this dataset (in publications, video demonstrations...).
The dataset is available here. The images are available in .CZI format. The dataset consists of 25 different time points with 21 stacks per time point.
Some ground-truth data is also provided here. The ground-truth is available in multiple archives for different time points and multiple stacks. The data is provided in .ROI format.
[1] Browet, Arnaud; De Vleeschouwer, Christophe; Jacques, Laurent. CELL SEGMENTATION WITH RANDOM FERNS AND GRAPH-CUTS. Submitted to the International Conference on Image Processing (ICIP), 2016.
If necessary, please contact the coordinator: Christophe De Vleeschouwer, christophe.devleeschouwer@uclouvain.be.